About Gooseneck Trailer
When you need the best trailer in the market, look no further – Gatormade trailers has the best engineered heavy-duty gooseneck trailers in the market.  Gatormade gooseneck trailers are engineered for quality and safety.  We have one of the  largest trailer inventories in the USA.  Our factory direct Trailer prices are very competitive.    
Please call us at:  1-606-271-2354 to get our specifications and a list of trailers that are ready to leave our factory now.  Please know that you will be buying a Gatormade trailer, the most reliable trailer in the market.
Strong & Modern Design
Our trailers are designed to be durable and easy to maintain, Anti-Flex System and durable powder coat finish
Custom Built Trailers
If you need custom trailers or special technical features please contact us by phone at:
1-606- 271-2354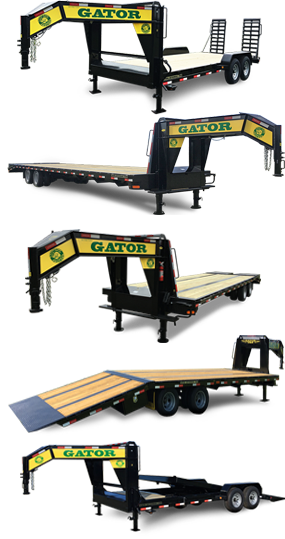 Trailers in Stock
In the warehouses of our factory we have on stock many trailers of different types ready for fast delivery.
Factory Direct Pricing
We can sell your desired trailers quickly at the factory price without any additional commissions or fees.